Everything you need to manage your household, all in one place.
Get things done
with online maintenance requests
Need something fixed? Don't have time to go look for the super? Log-in to Myhomepayge, tell us what your problem is and, in a snap, your property manager will know about it.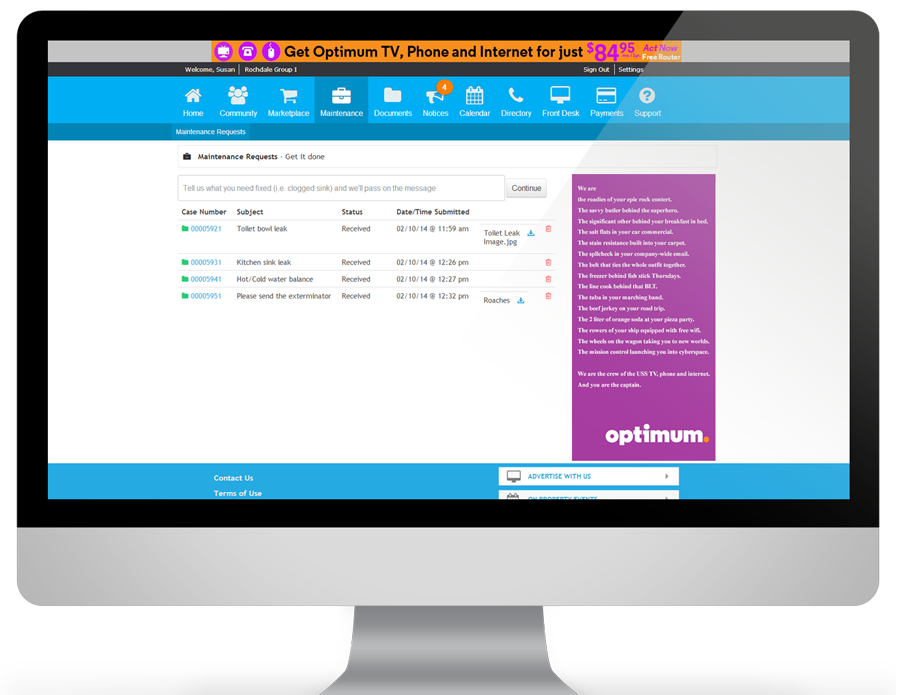 Keep up to speed
with your property calendar
We track what's going on at your property and in your neighborhood from scheduled maintenance to street fairs, and make it all easily accessible in one online calendar.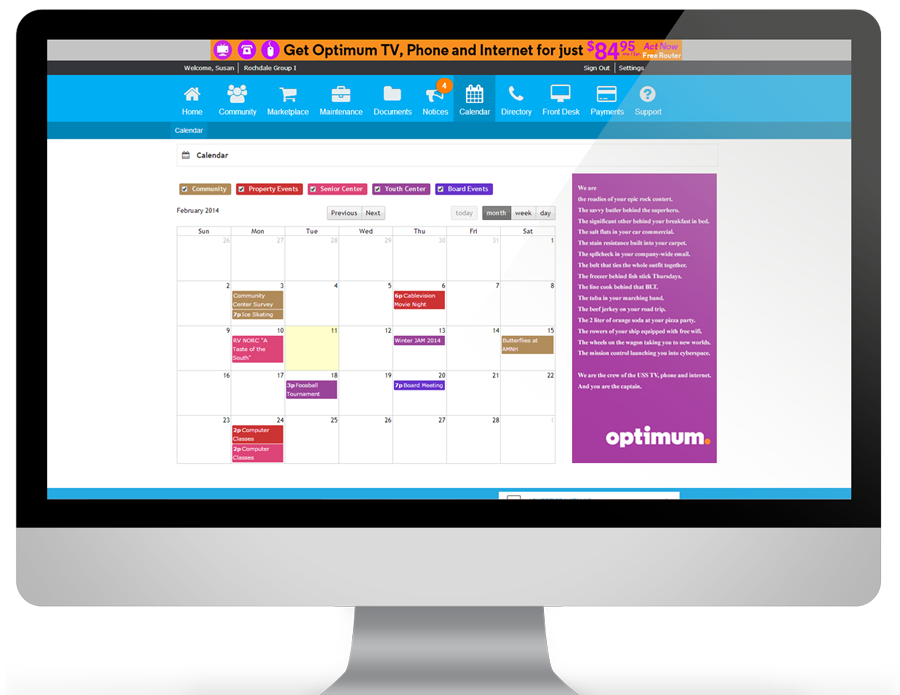 Stay informed
with emergency alerts
We'll send you a text, email or call you, your choice, whenever there's an emergency situation that could affect your home.
Stay connected
with your online community
Want to share pictures and videos? Are you a pet lover or a new parent? Find neighbors with similar interests using our private social network including Groups, Forums, Classifieds and more.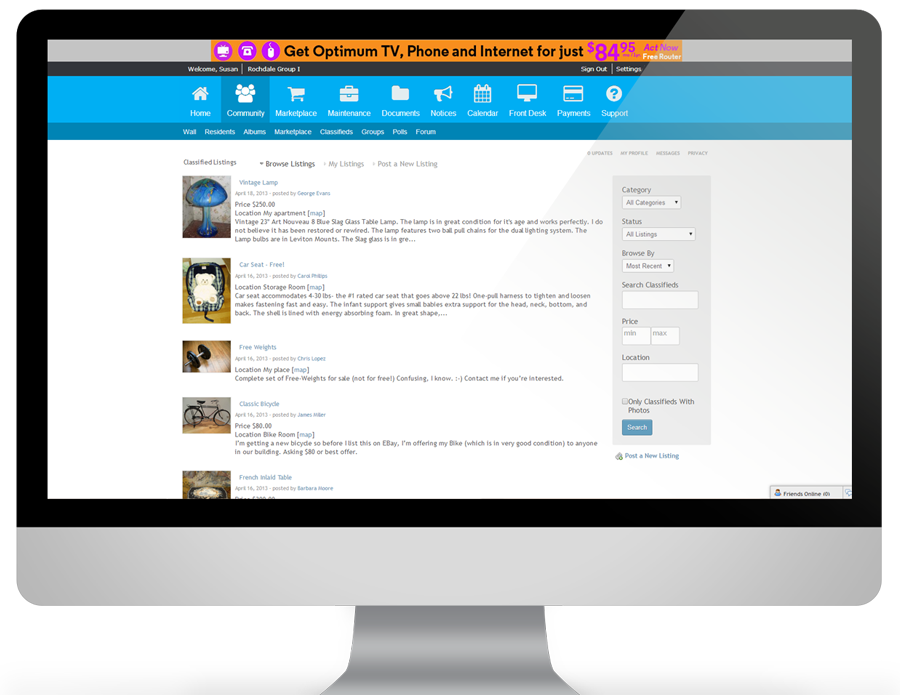 Find information fast
with your document library
All the documents you need for your property are a click away. From government forms to financial reports, you'll be able to instantly download whatever you need whenever you need it.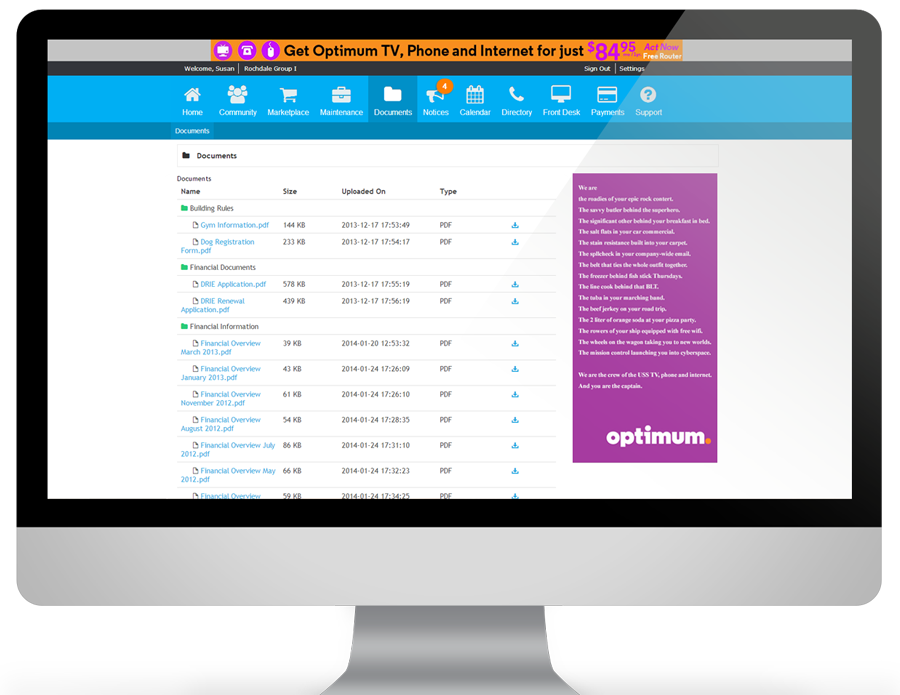 Save money
with marketplace deals
We've made deals with the top online vendors who sell the critical things you need to run your household. The buying power of the entire community is behind you.
‹
›
What we do
We provide a suite of free services for residents, property managers and merchants including social media, e-commerce tools, online communication tools and e-payments.
How we do it
Myhomepayge connects property managers and their residents through a social, local and mobile platform while helping brands and local merchants build loyal customers.
Why we do it
We bridge the gap between the way residential real estate communicates and today's digital lifestyle because we believe that life is bigger than the space you live in.